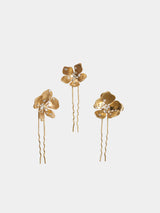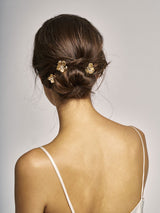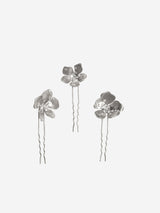 kj. atelier
Rosée cristal - Set 3 Pins
This elegant and romantic set of 3 is inspired by wild roses with small drops of morning dew. The flowers are handmade with attention to detail and decorated with rhinestones to create a unique bridal look.
flower diameter 2 cm
gold plated / silver plated brass
Swarovski crystals
handmade in Berlin
This product is ready to ship within one week. If it is sold out, contact us and we can make it for you within 3-6 weeks.