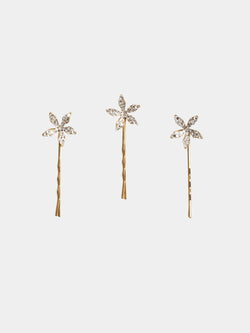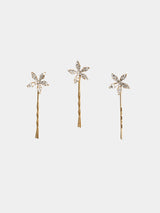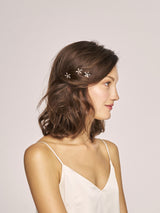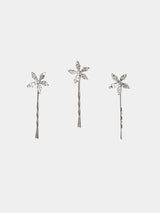 kj. atelier
Ciel cristal - Set 3 Pins
The Ciel Cristal Bobby Pins are a set of 3 pins in different sizes. These precious star jasmine flowers are carefully handcrafted and studded with rhinestones. When placed in your hairstyle, they create the illusion that the flowers are floating in your hair. You can wear parts of the set individually for a casual look or all at once for a romantic look.
flower diameter 3 cm / 2 cm
gold plated / silver plated brass
Swarovski crystals
handmade in Berlin
This product is ready to ship within one week. If it is sold out, contact us and we can make it for you within 3-6 weeks.