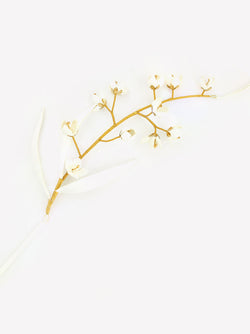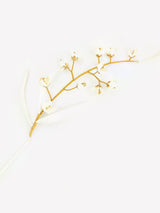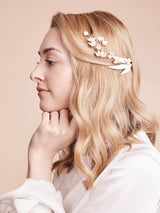 Kokoro Berlin
Lillian hair jewellery
Filigree and light as a feather. This hair ornament is inspired by gossamer snowdrops and lilies of the valley. It can be worn as a fascinator in the front, over the chignon in the back, or simply tucked into the side of the hairstyle.
length ca. 16 cm
finest white leather, Miyuki beads, gold plated jewelry wire
handmade in Berlin
This product is made to order by us and is therefore ready for shipment within 2-3 weeks.

Customization regarding size / length can be considered with pleasure. Please just contact us!