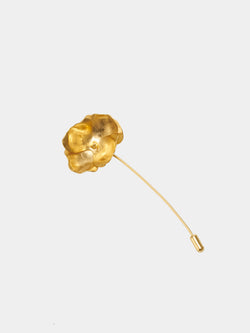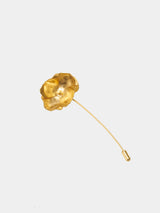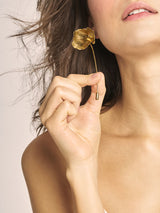 kj. atelier
Soleil Boutonnière
This extraordinary Soleil - Boutonniere is inspired by the poppy flower, each of the delicate petals is carefully handmade. This boutonniere matches perfectly with our Soleil hairband and Soleil comb.
length 10 cm
gold plated brass
gold plated silver beads
pin
handmade in Berlin
This product is ready to ship within one week. If it is sold out, contact us and we can make it for you within 3-6 weeks.