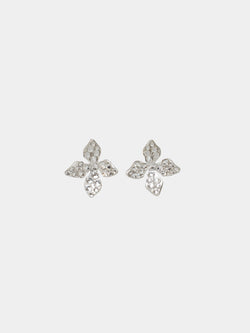 kj. atelier
Papillon cristal studs
These earrings are inspired by butterflies and flowers. Each flower is individually shaped and hand decorated with rhinestones. This earring is from the same design language as the Papillon hairband and can be combined with it.
length 2cm, width 2cm
gold / silver plated
Swarovski crystals
Handmade in Berlin
This product is ready to ship within one week. If it is sold out, contact us and we can make it for you within 3-6 weeks.