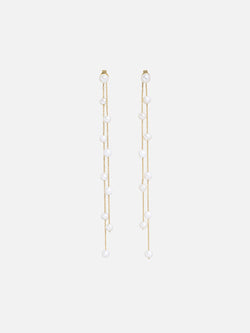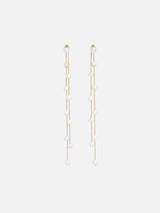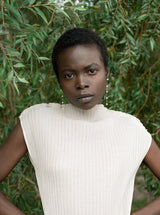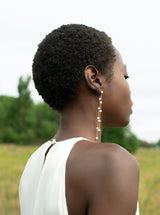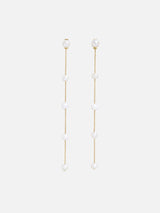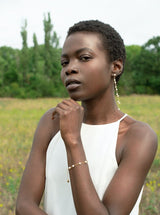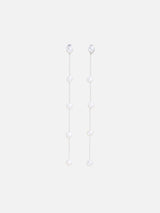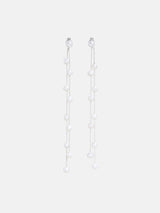 kj. atelier
Gemini earrings
These pearl earrings are modern and sexy. They add a delicate accent to the neck. The jewelry can be worn as a single row drop earring or as a playful, full-bodied statement earring.
Single earring length 8 cm, combined length 9.5 cm
925 sterling silver / gold plated with 24 karat gold
freshwater pearls with a diameter of about 4.5 mm
ear studs for pierced ears
handmade in Berlin
This product is ready to ship within one week. If it is sold out, contact us and we can make it for you within 3-6 weeks.