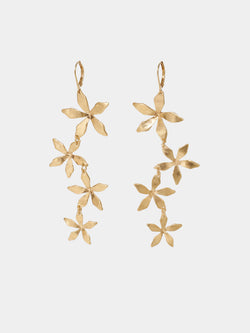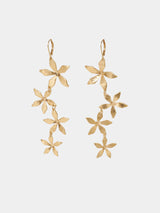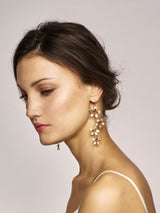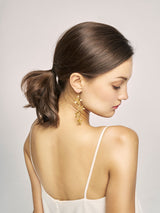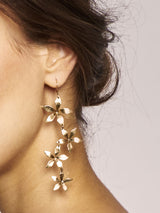 kj. atelier
Ciel cascade earrings
Simplicity and detail are captivating in this piece of jewelry. The Ciel Cascade earrings are sweet, cascading necklaces of star-shaped jasmine flowers. They fall delicately and frame your face perfectly. These earrings can be worn both in everyday life and on special occasions.
width 8,5 - 9 cm, height 2 - 2,5 cm
gold-plated / silver-plated brass
hoop closure for ear holes
handmade in Berlin
This product is ready to ship within one week. If it is sold out, contact us and we can make it for you within 3-6 weeks.