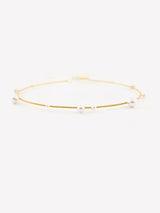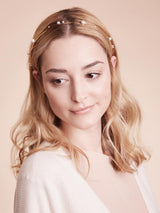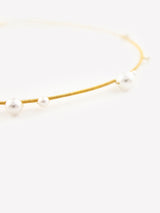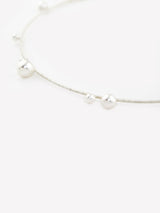 Kokoro Berlin
Willow hair band
Willow with its fine Swarovski pearls can subtly complement the bridal look, giving the bride something modern as well as classic at the same time.
available in silver or gold tones
length approx. 40 cm
Swarovski beads, gold plated / silver plated jewelry wire
can be fastened with satin ribbon or pinned to eyelets
handmade in Berlin
This product is made to order by us and is therefore ready for shipment within 2-3 weeks.

Customization regarding size / length can be considered with pleasure. Please just contact us!

> Currently this product is in stock in silver tones and therefore ready for shipment within one week.