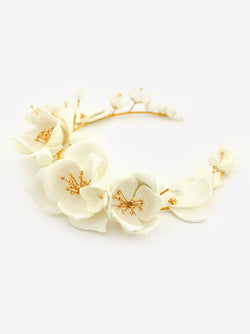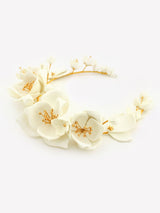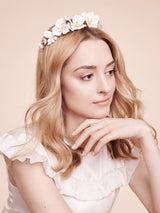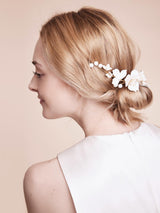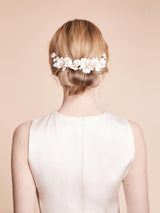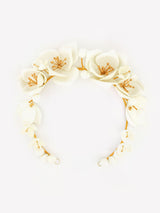 Kokoro Berlin
Fleur hair crown
Fleur is our statement piece of the collection. It shows the spring awakening in its full bloom and flatters the bride with a mix of drama, femininity and delicate romance. Fleur can be placed in the back of the hairstyle as a headpiece or worn as a crown.
length ca. 29 cm
finest white leather, Miyuki beads, gold plated jewelry wire
attachment to eyelets by pins or with silk ribbons to tie
handmade in Berlin
This product is made to order by us and is therefore ready for shipment within 2-3 weeks.

Customization regarding size / length can be considered with pleasure. Please just contact us!