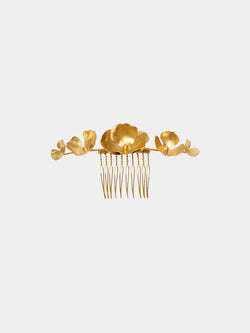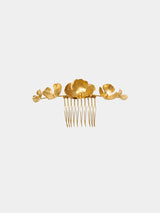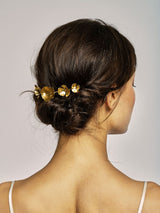 kj. atelier
Soleil hair comb
This elegant and classic comb is inspired by poppies. Each of the delicate petals is carefully handcrafted, so these organic shapes give this comb a sculptural touch. This hair ornament can be worn alone or complemented with a veil.
width 12 cm, height 1.5 cm
gold plated brass
gold plated silver balls
holds with small comb in the hairstyle
handmade in Berlin
This product is ready to ship within one week. If it is sold out, contact us and we can make it for you within 3-6 weeks.