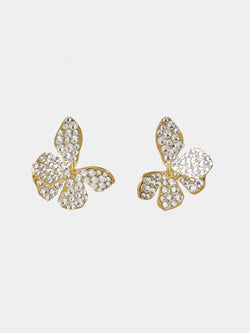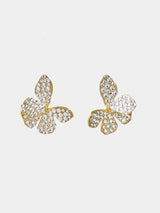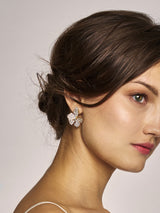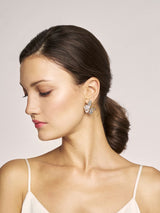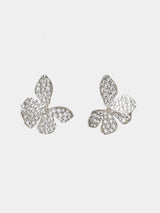 kj. atelier
Lumière cristal studs
The Lumière Cristal stud earrings are one of our most popular designs. Inspired by wildflowers, the metallic floral elements are cut, shaped and joined together by hand for this sophisticated design. The movement of the two-piece earrings gives the illusion of dancing butterflies or petals in the wind.
length 3 cm, width 2.5 cm
gold-plated / silver-plated brass
ear studs for pierced ears
handmade in Berlin
This product is ready to ship within one week. If it is sold out, contact us and we can make it for you within 3-6 weeks.