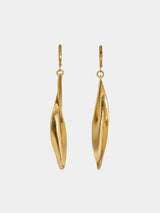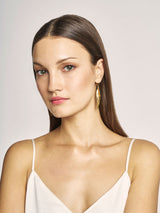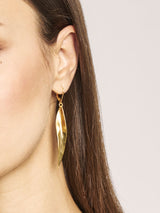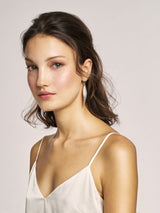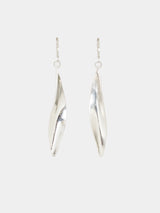 kj. atelier
Feuille earrings
Feuille earrings are inspired by the natural beauty of leaves swaying in the wind. These unique earrings have a slightly twisted silhouette and are polished to a high shine to catch the light at all angles. These earrings are a timeless addition to your outfit.
length 6,5 cm, width 2 cm
gold plated / silver plated brass
hoop closure for pierced ears
handmade in Berlin
This product is ready to ship within one week. If it is sold out, contact us and we can make it for you within 3-6 weeks.