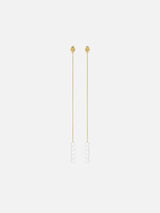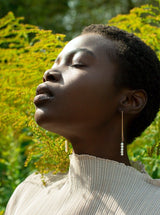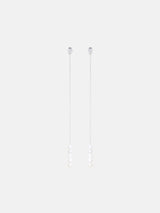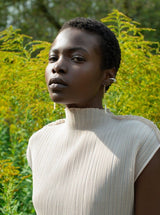 kj. atelier
Cybele earrings
Cybele earrings are modern and subtle. They feature a delicate gold-plated 925 silver chain, and are accented by a dangling string of pearls at the bottom.
These earrings are versatile - you can pull the chain through your earlobes and let it hang on either side, or wear them as a single long string with a clasp.
925 sterling silver gold plated with 24 karat gold
Total length about 12 cm
freshwater pearls about 4.5 mm in diameter
ear studs for pierced ears
handmade in Berlin
This product is ready to ship within one week. If it is sold out, contact us and we can make it for you within 3-6 weeks.