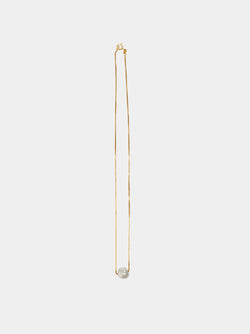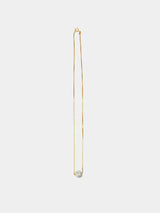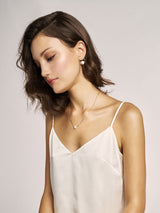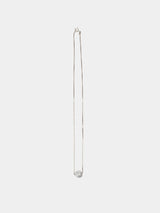 kj. atelier
Lune necklace
A single freshwater cornflake bead hanging from a delicate chain. This necklace brings a minimalist sparkle to your look. The simple and stylish design looks sophisticated and makes it a timeless classic. This necklace pairs perfectly with several other items such as Toujours pearl hair band, Lune bracelet and Lune earrings.
Chain length 45 cm
Pearl diameter 1 cm
Freshwater pearl
silver / gold plated silver
handmade in Berlin
Please note that each pearl is unique, so they may vary in shape and size.
This product is ready to ship within one week. If it is sold out, contact us and we can make it for you within 3-6 weeks.