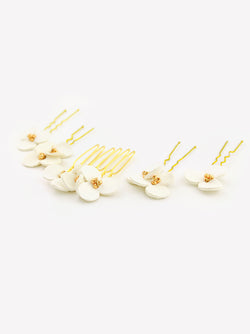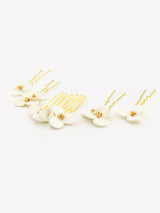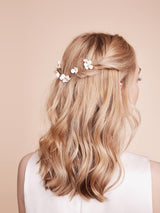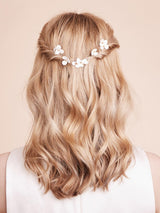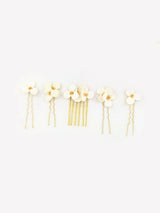 Kokoro Berlin
Daisy pin set 5 leather flowers
Youthful, delicate and free. These white leathery flowers are inspired by small early blooms and bring wonderful loose detail to the modern bridal hairstyle. They can be arranged together or wildly scattered throughout the hairstyle.
5-piece set
finest white leather, Miyuki beads, gold plated jewelry wire
handmade in Berlin
This product is made to order by us and is therefore ready for shipment within 2-3 weeks.

Customization regarding size / length can be considered with pleasure. Please just contact us!