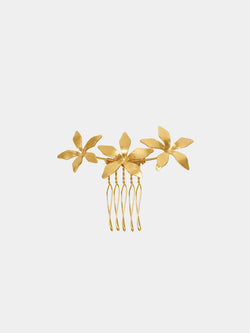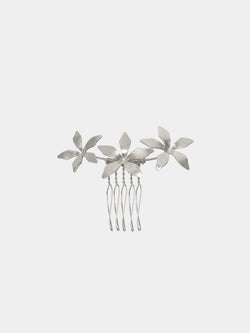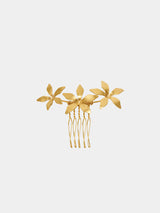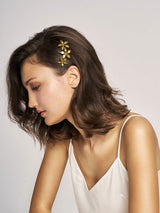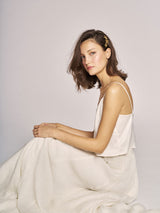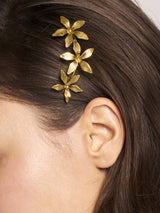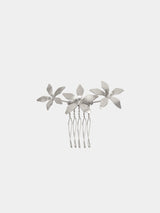 kj. atelier
Ciel hair comb
This slender star jasmine flower comb is a great hair ornament for the modern bride. Each petal is individually handmade and assembled into the arrangement. The comb is an eye-catcher in your hairstyle - whether under the ballerina chignon or loosely tucked into the open hair directly over the ear.
width 7 cm, total height 5.5 cm
gold / silver plated brass
holds with small comb in the hairstyle
handmade in Berlin
This product is ready to ship within one week. If it is sold out, contact us and we can make it for you within 3-6 weeks.