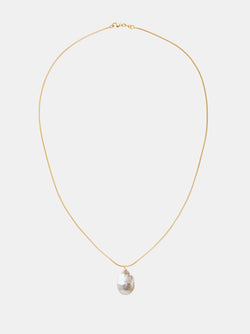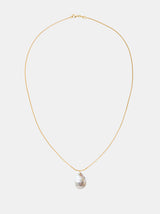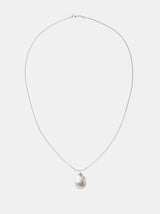 kj. atelier
Eos Baroquepearl necklace
Our Eos Baroque Pearl Necklace is so timeless and sophisticated that it can be worn for almost any occasion. It features a sterling silver chain with 24-karat gold plating and a baroque pearl.
925 sterling silver gold plated with 24 karat gold
Freshwater pearl with a diameter of about 16 mm
total length about 52 cm
handmade in Berlin
This product is ready to ship within one week. If it is sold out, contact us and we can make it for you within 3-6 weeks.