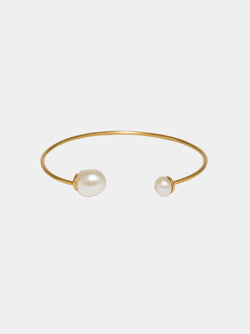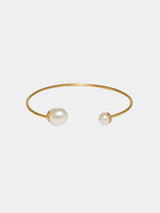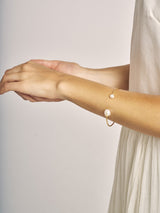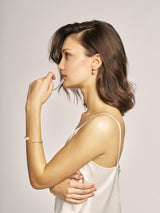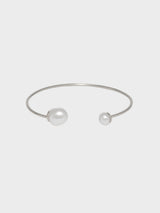 kj. atelier
À Deux bracelet
The À Deux bracelet is very elegant in its simplicity. It has an open shape with a large baroque pearl at one end contrasted by a dainty round freshwater pearl at the other.
Length 17-18 cm
silver / gold plated silver
freshwater pearls
handmade in Berlin
Please note that each pearl is unique, so they may vary in shape and size.
This product is ready to ship within one week. If it is sold out, contact us and we can make it for you within 3-6 weeks.