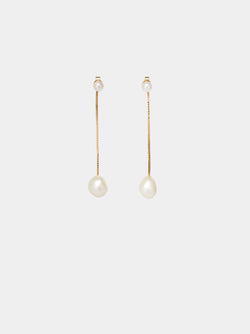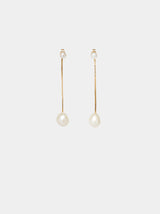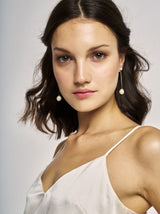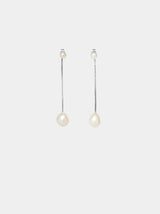 kj. atelier
À deux drop short earrings
Simple yet sublime, these earrings are adorned by white round and baroque beads that complement each other so beautifully. The delicate dangling chains gently accentuate your shoulders. Sweep your hair back to keep this charming pair in focus.
Length approx. 4.5 cm
silver / gold plated silver
Freshwater pearls
ear studs for pierced ears
handmade in Berlin
Please note that each pearl is unique, so they may vary in shape and size.
This product is ready to ship within one week. If it is sold out, contact us and we can make it for you within 3-6 weeks.